April 14, 2018
Please plan ahead...
No boarding 4th of July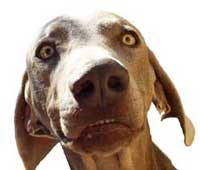 As every dog owner knows, fireworks top the list of things that cause stress for dogs. Unfortunately, K9 Country Club is located very close to the fairgrounds and the annual fireworks show. Even with the extra soundproofing and precautions we've taken, boarding here over the 4th of July holiday is too stressful for everybody (dogs and people). So, this year, K9 Country Club will not board dogs over the 4th of July holiday. All boarders scheduled before the holiday will have to be picked up by Monday, July 2nd. We will accept dogs for boarding again on Friday, July 6.
No boarding January 26 - February 3
Laurie will be attending a special conference with doggie daycare and boarding facility owners from around the world.
We appreciate your understanding. Please let us know if you need assistance making other boarding arrangements at these times.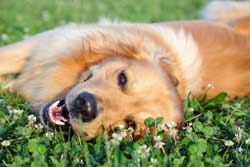 It's Spring!
Along with the pretty flowers each spring, we also get "the cough" in the Yakima Valley. We've received the first reports of coughing dogs at local veterinary clinics, and we need your help to keep the cough out of K9 Country Club.
Please be alert and listen for any sneezing or coughing from your dog(s).


While the cough is active in the Valley, please DO NOT take your dog to the dog park, pet store, or other places where dogs socialize. (We know dogs mingle at the groomer's, but the risk there isn't as high and we know it's difficult to reschedule appointments.)


IF you do take your dog to any place where he/she comes in contact with other dogs, please call us before bringing your dog to K9.


IF your dog comes to daycare or is scheduled to board with us and you hear ANY sort of cough or sneeze, PLEASE call us before bringing your dog to us.
Many thanks...
We appreciate everyone's cooperation with the new gate and office hours. Here's a reminder for our daycare clients, and updated info for our boarding clients...
The big front gate opens at 7:30 a.m. and closes promptly at noon. The gate stays closed until 4 p.m. for daycare pick ups.


The office opens at 8 a.m.


If you drop off your dog for daycare in the office, the door will open promptly at 8 a.m.


If your dog is coming to board, the same hours apply UNLESS you arrange ahead of time for an earlier drop off.


If you MUST pick up prior to 4 p.m., you must let us know at drop off, otherwise the gate will be closed.


The gate closes promptly at 5:30 p.m. so we can finish caring for our overnight guests.