November 18, 2014
No more cough at K9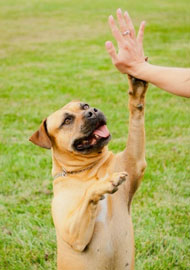 Good news! I am happy to report we have had NO calls in the past two weeks telling us about any dogs breaking out with a cough! Yippee!! We were actually very lucky with only a handful of dogs developing a cough and another handful of dogs who had a sneeze/reverse sneeze-type symptom —which we are unsure was actually related to the cough. It was a short-lived illness and all dogs responded well to treatment.
As noted before, most of the dogs affected were younger dogs with less mature immune systems. Along with Millie, another dog was tested for all of the "cough culprits" in the CIRD (Canine Infectious Respiratory Disease) family and was also negative for Bordetella. I am fairly certain now that this "thing" Millie brought back from Sunriver was one of those viruses which we are simply unable to vaccinate against.
So, we will carry on with daycare as usual and continue to advise you of any changes in that protocol. We appreciate your patience, your diligence, and your trust in us.
Laurie
Sign up for our Thanksgiving celebration
We announced via Facebook that we are going to have "Pilgrim Puppy Parties" for our daycare dogs starting Thursday, November 20th and ending Wednesday, November 26th so that all daycare dogs are able to participate. We know that not all of you are on Facebook so we wanted to announce this via email as well.
Click here to visit our Facebook page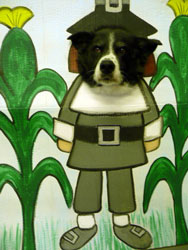 We will have games, a fun take-home treat, festive bandanas, and of course our famous photo-op! (The theme is a secret, though). Photos will be posted on Facebook and emailed to all parents. We will also have coffee, cocoa, and hot apple cider available in the daycare building. If you drop off your dog in the office, just ask Nancy to call over your order. We will get it started and you can slip into the daycare building to pick it up.
The party package price will be $20, with additional dogs just $15 each. The party package includes all of the activities described above plus lots more fun!! If you decide not to opt in for the party package, your dog will still have fun playing all the games... and of course you can still enjoy a free hot beverage on us!
When you drop off your dog this week, please let us know if you'd like to sign up.
Black Friday Specials!
To show how thankful we are for your business, we're offering our first-ever Black Friday Specials. If you'd like to take advantage of these great deals, call us on Friday, November 28 at 509-453-9663 between 8:00 a.m. and 5:30 p.m. If you call between 12:00 and 2:00 p.m. while we are closed, please leave a message and we will get right back to you.
Quantities are limited to five per special deal, so when they're sold out, the deals are over!
Daycare Specials
Buy 2 daycare packages, save 10%
Regular price $380... Black Friday Price $342
(That's two free days!)
Buy 3 daycare packages, save 15%
Regular price $570... Black Friday Price $485
(That's five free days!)
Boarding Specials
Buy 10 nights of boarding for $252
Regular price $280, save $28
Buy 20 nights of boarding for $504
Regular price $560, save $56
Buy 30 nights of boarding for $756
Regular price $840, save $84
Double-dog-deals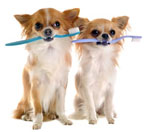 Buy 10 nights of boarding for 2 dogs
Regular price $500... Black Friday Price $450

Buy 20 nights of boarding for 2 dogs
Regular price $1000... Black Friday Price $900

Buy 30 nights of boarding for 2 dogs
Regular price $1500... Black Friday Price $1350

The fine print: Regular rules apply to boarding nights. If pick-up occurs after 9 a.m., a $19 daycare fee will be charged. Packages expire 12 months from the date of purchase.
Wreath Raffle
For just $5, you could win this gorgeous wreath... hand-made and donated by Lucy's mom, Gwyn. All proceeds go to support the next project at Wagmore Park.
Raffle tickets will be on sale through November 28th. A winner will be drawn on December 1.