August 31, 2014
Join us for brunch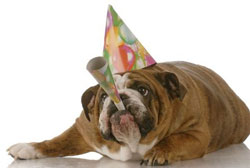 Wanting to avoid the hot weather, we've scheduled our annual customer appreciation event for Saturday, September 20 from 10 a.m. to 12:00 p.m.
If you're heading to the fair that day, stop by and fill up on a delicious assortment of brunch selections, including scrambled eggs, bacon, sausage, pancakes, sweet rolls, fruit, and... mimosas! Think how much you'll save on food at the fair!
Regular daycare dogs are welcomed, too! If your dog doesn't regularly attend daycare with the K9 pack, please call us ahead of time so we can make sure everybody will get along.
Look for a sign-up sheet in the office and daycare building and let us know if you'll be joining us.
No Big Dog daycare on Friday, September 26
Big Dog daycare will be closed on Friday, September 26 to allow K9's three licensed veterinary technicians (Laurie, Melissa and Jenny) to attend the Washington State Veterinary Medical Association (WSVMA) annual conference in Yakima September 26 - 28.
To keep a license current, veterinary technicians must complete 30 hours of continuing education every three years.
If your dog regularly attends daycare on Friday, please contact us to arrange a different day for your dog to come that week. Thank you.
Reminder... no boarding October 3 - 10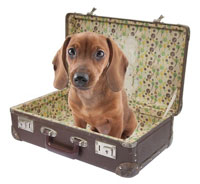 If you are making travel plans in October and need boarding, please note we will not schedule any boarding from October 3 to 10. Laurie is planning ahead for a much-needed break and a chance to get out of town. Doggie Daycare will remain open during that time.
Priority reservations for holiday boarding
We already have wait lists for boarding over the Thanksgiving and Christmas holidays.
We give priority to regular K9 customers calling to schedule boarding over the busy holidays. New or infrequent customers are placed on a waiting list until the priority reservation date has passed.
Following are the priority dates for this holiday season:
Thanksgiving... Priority reservations until November 1
Christmas... Priority reservations until December 1
New Year's Eve... Priority reservations until December 10
After those dates, boarding reservations will be filled on a first-come, first-served basis for new and regular customers. If you know you'll need boarding over the holidays, please call ahead.