June 29, 2013
Really Hot Dogs!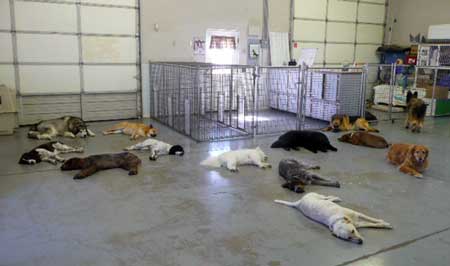 This is how the dogs looked after playing outside on Friday afternoon... and it was only 90 degrees!
The weather is forecast to be well over 100 degrees on Monday and Tuesday next week.
Any time the temperature is over 100 degrees, we may have to cancel daycare for the big dogs. It is simply too hot for the dogs.
Obviously, we have air conditioning in all of our buildings, but the dogs are used to being able to run and play with their friends -- and this is impossible to do indoors. Inside, there is no space available to burn off their energy and they get bored and begin to act out when they are cooped up with no way to release their energy. Outside, we have all pools filled, all umbrellas up and misters running to help battle the heat in the morning before it gets too hot, but the afternoons are unbearable outside with temperatures over 100 degrees.
As always we are concerned with the health of all dogs at K9. With this super hot weather coming on "overnight," we are not acclimated to this change and neither are your dogs. If it is truly going to be over 100 degrees (hard to know for sure considering that weather predictions change hourly) then please ensure you are able to pick your dog(s) up by noon on those super hot days. Otherwise, for your dog's health and safety, it's best to keep him or her home in your air conditioned house.
If we feel we have to cancel big dog daycare entirely we will call you the night before. Little dog daycare will be in session no matter the high temperatures, as the little guys are much more content to hang out with friends indoors.
We hope this "heat wave" will be short and gone before we know it!! Thank you for your patience and please call if you have any concerns or questions.
Order T-shirts by July 5
The deadline for T-shirt orders is Friday, July 5, so that we'll have them ready in time for the Third Annual K9 Customer Appreciation Barbecue (that's on July 21). We have two designs this year... one for K9 Country Club and one for Wagmore Park.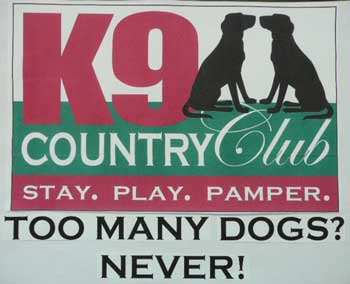 The K9 Country Club T-shirt design for 2013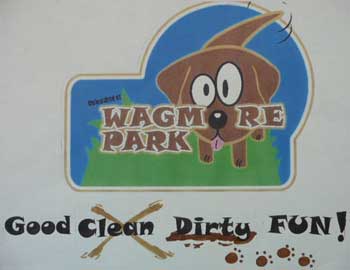 The Wagmore Park T-shirt design for 2013
Shirts are $25 each (including tax), with all profits going to Wagmore Park again this year. Both designs are available in sizes from small to 3XL in the following colors: Sport Grey, Daisy, Light Pink, Light Blue, and Carolina Blue.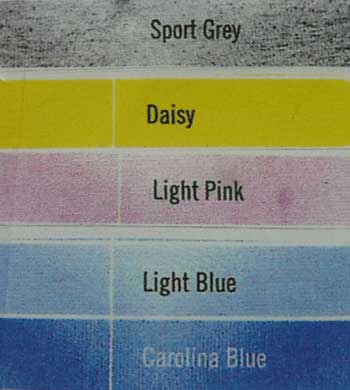 We don't have a sample of the grey shirt, but here's how the K9 design would look on each of the other colors. Note, the actual shirt color won't be as bright as the colors appear on your computer screen.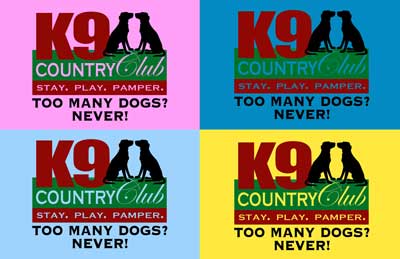 Call Nancy at 453-9663 to place your order by the end of the day, Friday, July 5. You can pay for your shirt when you pick it up. Thank you!
K9 Barbecue, July 21
Just a reminder to save the date for K9's Third Annual Customer Appreciation Barbecue on Sunday, July 21 from 1 to 4 p.m. Come enjoy a summer afternoon with good food and fun. Chairs will be provided, but feel free to bring your own if you have a favorite. And if your dog is a regular daycare dog, bring him or her along, too! If your dog doesn't regularly attend daycare with the K9 pack, please call us ahead of time so we can make sure everybody will get along.

So that we can plan the right amount of food, please sign up on one of the RSVP sheets in the office or the big dog daycare building... or just call to let us know you're coming.
See you there!
Now accepting auction items
Do you have a special item, service or talent to share with others? Consider donating to the No-Bark (Silent) Auction to benefit Wagmore Park. Contact Jonelle Foutz at 509-388-3537 or jonelle (dot) foutz (at) gmail (dot) com if you do. Or you could plan to come and be the highest bidder at the barbecue on July 21st! Thanks!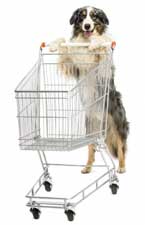 Wagmore Park fundraiser yard sale set for August 17
We're planning to hold the Wagmore Park fundraiser yard sale on August 17 and will start accepting donations at K9 Country Club on the first of August. We're happy to take your useable household items, knick-knacks and other treasures, but no clothes, please. Then, on August 17, bring your friends and come buy someone else's really cool stuff!