December 20, 2012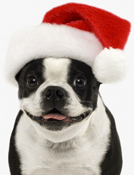 'Tis the season to say thanks!
With Christmas in the air and the end of the year fast approaching, we want to take a moment to thank all of you -- our awesome K9 Country Club customers -- for your business this past year, and especially for all your support for Wagmore Dog Park. From everyone at the K9, we wish you and yours a very merry Christmas and a happy new year!
Reminder: half-day daycare on Mondays
We will have half-day daycare on Monday, December 24th and Monday, December 31st. All daycare dogs must be picked up by noon on those days.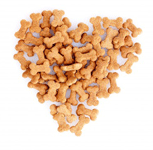 Food donations accepted for Meals on Wheels
We will collect dog and cat food donations again this year for the senior Meals on Wheels program. Bring your donations to K9 Country Club now through the end of January. We will deliver the food at the end of the month.
All I want for Christmas...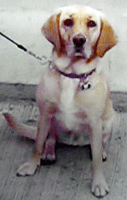 Laurie here.
Like many in our community, I am both heartbroken and outraged over the dog shooting that occurred in a Terrace Heights neighborhood in November. There's no question in my mind that shooting Ginger (pictured here) was wrong, but there are many questions about the law that makes this tragedy legally right.
The Washington state law concerning the killing of dogs is confusing and contradictory. The law reads as follows:
RCW 16.08.020
Dogs injuring stock may be killed.
It shall be lawful for any person who shall see any dog or dogs chasing, biting, injuring or killing any sheep, swine or other domestic animal, including poultry, belonging to such person, on any real property owned or leased by, or under the control of, such person, or on any public highway, to kill such dog or dogs, and it shall be the duty of the owner or keeper of any dog or dogs so found chasing, biting or injuring any domestic animal, including poultry, upon being notified of that fact by the owner of such domestic animals or poultry, to thereafter keep such dog or dogs in leash or confined upon the premises of the owner or keeper thereof, and in case any such owner or keeper of a dog or dogs shall fail or neglect to comply with the provisions of this section, it shall be lawful for the owner of such domestic animals or poultry to kill such dog or dogs found running at large.
What this seems to say is that a dog chasing a duck may be shot, but also that the duck owner must notify the dog owner to keep the dog away from the duck.
There are several problems with this section of the law.
It is poorly written and confusing; both allowing the shooting and requiring notice prior to shooting
It refers to "stock" animals, whereas the case in Terrace Heights involved two pet animals
It does not require proof of the dog's aggressive act
I have scheduled a meeting with Rep. Charles Ross on January 9 to discuss making changes to the law. If you would like to help me, here's how to do it: write a letter!
Write a letter calling for change in the law. Ask any friends or family who think this is wrong to write a letter calling for change in the law.
Address your letter to Rep. Charles Ross or To Whom It May Concern. Include your name and address on the letter. Bring or mail your letters to K9 Country Club by Friday, January 4th, and I will deliver them when I meet with Rep. Ross.
That's all I want for Christmas... to change the law. Will you help me?
Thank you,
Laurie
In loving memory of Ginger