June 13, 2012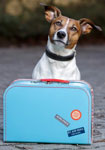 Summer spots fill up fast
If you have travel plans this summer and haven't made your boarding reservations with us, you'd better hurry! We're already booked solid for many weeks this summer. Our regular daycare clients get first priority for our remaining open spots and any cancellations that come up.
Annual K9 barbecue
Our third annual customer appreciation barbeque will be Sunday, August 26 from 2 to 5 p.m. We'll have more information and sign-up sheets available in July. Save the date and join the fun!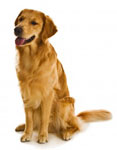 Sit/stay contest continues
We have several dogs leading the pack in our current basic obedience contest. Remember to work with your dog on sit/stay at home to improve your odds of being a winner.
Vaccination reminder
Many dogs are due for a six-month Bordetella booster this month. Be sure to keep your dog's immunizations up to date. You can check the white board in the daycare building or the office to see when your dog is due for a vaccination, fecal test or flea treatment.
Frontline Plus, please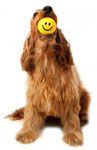 We're often asked if the flea protection sold by Costco is the same as Frontline Plus. It's not, even though Costco's information says it compares to Frontline. The less expensive Costco product does not contain the same ingredients and is not effective at protecting against all stages of fleas (eggs, larvae and adult fleas).
Pet owners also need to be aware of immitation products that look identical to Frontline, but are really fakes. One way to tell a fake is by looking for an expiration date on the package. The genuine Frontline product made by Merial does not have an expriation date on the box. The fake products are useless against fleas and have been known to make dogs sick.
Please continue to use Frontline Plus. We appreciate you checking with us before applying something that sounds too good to be true.
Dog park update
We have a few big items on our "To Do" list for the dog park this summer:
Pave the parking lot
Put up a privacy fence along the western border of the property
Decide on a name!
We've thought of "Wagmore Park" and "Wagging Tails Park" but we want to hear your ideas. Let us know if you have any suggestions.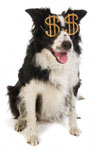 For the paving and fencing, we're going to need money (unfortunately, lots of it) so we're going to do some fundraising. Let us know if you have any ideas for that, too.
We will have a big yard sale on Saturday, August 11 at K9 Country Club. All proceeds will go to the dog park fund. Donations of items or help sorting and selling stuff will be welcomed and appreciated. Bring your yard sale items to the K9 between August 8th and 10th, and be sure to bring your friends for some good bargain shopping on August 11th!
Our annual barbeque T-shirt this year will feature the dog park logo. All proceeds from this year's T-shirt sales will go to the dog park fund.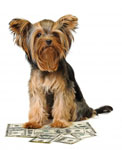 We'll have a sample design available soon.
We're also thinking about selling engraved pavers to help raise money for constructing the dog park. And once the park is built, we're trying to gauge interest in paid membership. Please take a few minutes to answer our short survey about all of these ideas.
Click here to go to the survey. Thanks!