'Tis the Season!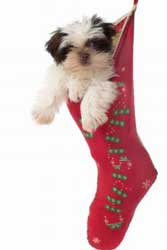 'Tis the season to count our blessings and, when we can, to share with those less fortunate. This year the K9 staff would like to share our good fortune by supporting the local Meals on Wheels program for seniors and their pets.
It's a sad fact that some pet owners - especially seniors - are forced to choose between purchasing their own food and medicine or buying food for their pets.
Manning Dog Training and Critter Cab have teamed up with the Yakima County Senior Nutrition Program (Meals on Wheels) to deliver pet food along with a senior's regular food delivery. We'd like to help!
So, rather than bringing in a gift for us this year, please bring in a donation of good quality dog food (canned or dry). Any amount will be greatly appreciated. We'll deliver everything to Manning Dog Training and together we'll help make the season brighter for some of Yakima's seniors and their dogs.
Thank you!

Laurie

Fifty Times the Fun!
A big THANK YOU to EVERYONE who helped make Laurie's 50th birthday so special with gifts, goodies and plenty of fun! K9 Country Club clients are the best!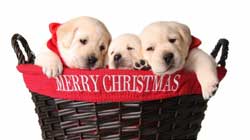 A gift for you...
Stop by the office and enter your name in our drawing for a special Christmas gift from K9 Country Club.

Help wanted
K9 Country Club is in need of an all-around awesome individual to join our staff. The right person would be able to do it all... some cleaning, some office work, some phone work and some dog care. If you know anybody with these skills, please let him or her know we're hiring.

Reminder:
There is
NO DAY CARE
on December 23 and 24.