With some warmer weather here... it almost feels like summer! Our water dogs are loving the warm days and cool pools in the play yards. Speaking of summer -- we're planning our second annual Customer Appreciation Barbeque in August. We hope you can join us!
Laurie
June 2011
Speaking the same language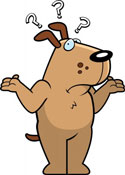 We use some basic commands to communicate with your dog while he's here -- and sometimes we get a blank stare from the dog... as if he doesn't know what we're saying.
For your dog to have a good time with us, it's important that your dog understands these commands:
Sit


Stay


Down


Come (This is the most important basic command!)


Heel (We don't use this at daycare.)
We also use these commands daily:
"Curb" or "Wait" (Used at gates, entrances, etc. Means wait until you are invited to pass through.)


"Off" (Get off of something. We do NOT use "get down" for this command.)


"Leave it" (Do not sniff or pick up an object.)


"Drop it" (Spit out whatever is in your mouth.)


"Stop" (Stop what you are doing and look at me.)


"Back up" or "Get back" (Used at gates when we are entering into a group of dogs, or exiting from them.)


"C'mon let's go" (We use this to move a pack of dogs from one area to the next. We also use "Let's go for a walk.")


"Go" (We say "go" and point in the direction we want the dog to move.)


"Quiet" or "That's enough" (used to quiet a dog who is barking for no good reason.)


"No" (Unlimited applications.)
It's very helpful if you reinforce these commands with your dog at home. Doing so will help ensure your dog's safety and happiness... at home and away.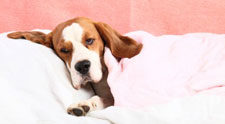 Sick dogs belong
at home
A reminder: If your dog is sick, don't bring your dog to us! Your dog may be contagious and could infect the other dogs here.
If your dog
is vomiting
has loose or runny poop
is listless
has lesions or a rash
just isn't feeling well...
keep your dog at home.
Also, if your dog has been seen by your veterinarian for any problem, please call us prior to coming for daycare. (You may not think it's a problem, but we might.)
We appreciate your cooperation. We want to ensure that all the dogs at K9 Country Club are happy and healthy.
Would you like a private dog park?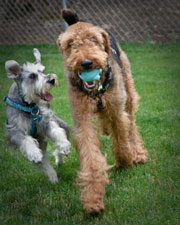 I am exploring the idea of a members-only dog park in Terrace Heights. Plans include a four-acre park with separate sections for big and little dogs. Entry would be granted through a secure keypad system. Members' dogs would be pre-screened for sociability. Hours would be 8 a.m - 8 p.m. in the summer and 8 a.m - 4 p.m. in the winter.
We would really appreciate your feedback on the idea. Please take a few minutes to answer our short (four questions) survey. Click here to let us know what you think!
Barbecue #2
We're making plans for our second annual Customer Appreciation Barbecue on either Saturday, August 13 or August 27. Please let us know which date is better for you. We hope you can join us!
On with the (slide) show...
We have a lot of fun with the dogs here and have been making some slide shows recently. Here are two you can view now:
Valentine's Day at K9 Country Club
St. Patrick's Day at K9 Country Club
We'll post more soon on our website's photo page.
Tell us about sensitive ears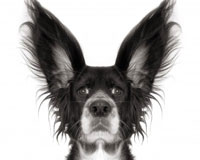 With baseball season here and the Fourth of July just around the corner, we're in for some fireworks! If your dog is boarding with us this summer, please tell us if he or she is afraid of loud noises such as fireworks. We take extra precautions on nights when fireworks are scheduled at the Bears' games and on the Fourth of July, but it's helpful to know if a dog is sensitive to (or terrified of) loud noises in general. Thanks!